Whether you are looking for new ways to market your business or just want to share videos with your friends, YouTube is an effective and cost-effective way to reach audiences. The platform allows you to upload, view, and share videos on your smartphone. You can also download videos to watch offline. You can subscribe to a variety of YouTube channels and interact with the people who share the videos that interest you. In addition, you can share videos with your friends on social media and through Google Drive.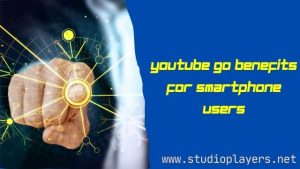 YouTube Go is a new version of YouTube's Smart Offline feature, designed to meet the needs of users living in developing countries. The new app offers more transparency about your data usage, and it can download videos accordingly. In addition to the Smart Offline feature, YouTube Go also allows you to share videos through Bluetooth, directly through WiFi, or via an SD card.
The new YouTube Go is also available in more languages. Moreover, it has a downloads tab that lets you download videos to your phone's internal storage. It also displays how much storage space is left on your phone. If you have a data plan, you can opt to use only a certain amount of data when downloading videos, and you can choose how many quality levels to download videos.
When you subscribe to a YouTube channel, you can also receive email updates when the channel updates its content. This means you'll stay up-to-date on new content, and you'll get personalized content, which helps you to connect with people across the world. In addition, you'll be able to interact with the people who post comments about the videos that interest you. These comments can be a great source of knowledge, and you can learn new things by participating in the discussion. You can also recommend other videos that you think other subscribers will enjoy.
Subscribers also get access to a YouTuber's community, which is a great way to make friends. They can also recommend videos, share videos, and interact with other YouTubers in the comments. YouTubers encourage subscribers to participate in these conversations, and you can learn new things by interacting with other people. You can also recommend videos to your friends, and they'll get notifications if you recommend them.
YouTube Go has a variety of features, including a Saved section that lets you save clips from videos to watch later. It also offers you the opportunity to preview videos before downloading them. You can also choose the quality of the video you want to stream. You can also share videos with other users through the Bluetooth or WiFi. In addition, YouTube Go lets you download videos to your device, which can save a lot of data on your smartphone.
The company hopes that this will help it to improve its platform's resource consumption. YouTube also plans to add additional user controls for people who have limited data. If you want to watch YouTube videos offline, you can purchase YouTube Premium. It costs 129 rupees in India, and $12 a month in the U.S. If you have Premium, you'll be able to download videos in up to 1080p resolution.