Whether you are planning a vacation or an overnight trip to a distant destination, MakeMyTrip makes it possible to book your flight, hotel and even holiday packages with ease. This travel booking app also helps you to manage your bookings and keep track of your travel information. This app is particularly helpful for travellers who wish to move around India. Using this app, you can book flights within India as well as international flights.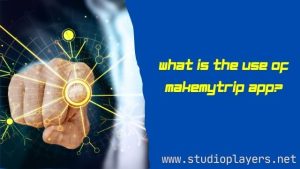 MakeMyTrip is one of the top online travel agencies in India. With a huge user base, it offers an assortment of travel services. It offers hotel bookings, flight bookings, car rentals and vacation packages, among others. It also provides a wide range of discounts on round trip bookings. In addition, it allows you to manage your bookings by allowing you to cancel, modify and edit your booking. Moreover, it provides a 24-hour helpline.
MakeMyTrip has been ranked as the number one online travel booking service in India. In fact, MakeMyTrip's mobile app accounts for more than half of all bookings made on the company's website. The app is available in both Android and iOS versions.
In addition to providing a comprehensive range of travel services, MakeMyTrip has also developed a Progressive Web App (PWA) that offers a faster mobile web experience. As a result, page-load speeds have improved by 38%. Moreover, MakeMyTrip has tripled its conversion rates on mobile web. This is a clear indication that the mobile web is the medium that is most preferred by customers.
MakeMyTrip has also added other features to its mobile app. These include destination videos that can be viewed from within the app. It has also partnered with Hopper, one of the leading travel apps in the U.S., to offer personalized travel recommendations and a Price Freeze feature that allows customers to lock flight fares for up to seven days.
MakeMyTrip has also launched a new feature titled MakeMyTrip Ideas. This feature displays destination videos within the MakeMyTrip app. It also features links to each destination. This app also offers an idea of what to do at each destination. The MakeMyTrip app is also available in other languages.
MakeMyTrip is a mobile-first company, meaning that it designs its interface to work best on mobile devices. A user's preference for using an app over a mobile browser is likely to vary, depending on the user's device, location and network conditions.
MakeMyTrip wants to make traveling more flexible. The app offers a Pay at Hotel feature that allows users to pay for their tickets at check-in. It also offers an economy flight guarantee, which enables customers to avoid the risk of a sudden spike in airfare. MakeMyTrip is also offering discounts on round-trip bookings. It has also developed an app for business travelers. It offers several payment methods, including credit cards.
MakeMyTrip also aims to inspire travellers at the start of their trip planning process. It is adding destination videos to its mobile app to help users get a better idea of the sights and sounds they may encounter on their travels.