Founded by Marc Benioff, Salesforce is a cloud computing platform for businesses to manage customer relationships. Its applications can help a company manage sales, customer service, marketing, and business processes. It also provides a suite of products that can be easily configured according to the needs of a business. Salesforce's products are also used by major companies such as American Express, Sony, and PayPal.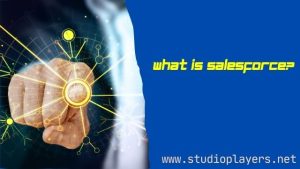 These companies rely on Salesforce to offer rich customer experiences. The company's products help businesses maintain a steady customer base and increase sales. In addition, Salesforce offers customers a range of support channels. They can contact support representatives via phone, email, chat, and social media. It also provides an online training hub, Trailhead, that includes educational resources.
The company offers a free 14-day trial for most of its products. It also has a free 30-day trial for the Sales Cloud and CRM. Its products are available to companies of all sizes, from small businesses to enterprise-level businesses.
Salesforce allows companies to sort through large amounts of data and make sense of it. It also provides flexible data analysis and reporting tools. Salesforce users see average increases in customer satisfaction and lead conversion.
Salesforce provides a 360-degree customer view, which allows businesses to view all aspects of a customer's relationship in one system. They can also track customer interaction in real time. The platform also enables team communication and collaboration, including product details, territory management, and customer service. The company's integration tools allow organizations to access data from a wide range of cloud services, including Google Cloud, Dropbox, Heroku, and QuickBooks. It also offers a point-and-click development language to make it easy for developers to build applications.
Salesforce also provides a free 14-day trial for most products. This helps businesses learn about the different features of the platform. They can also use Salesforce on different mobile devices. Salesforce can also be accessed through a web browser. Users can customize different types of data, such as customer purchase histories, product preferences, and account details.
Salesforce's architecture allows companies to scale up easily. It is built on a metadata-driven development model, which makes customization easy. The company also offers a point-and-click configuration language, which allows users to make the system fit their specific business needs.
Salesforce has offices in the United States and major cities across the world. Its regional headquarters are in San Francisco, California, Tokyo, and Morges. In March 2018, Salesforce acquired MuleSoft for $6.5 billion. The company also acquired Tableau Software for $15.7 billion in June.
Salesforce's platform has been ranked as one of the world's top cloud computing systems. It is the leading CRM platform in the world, with a 20% market share. The company has also partnered with Apple to improve apps for businesses. It has also been named a "Cloud King" by TheStreet's founder, Jim Cramer. The company's revenue was up 33% in the third quarter, and it is expected to increase even more.