Educators and learners are now benefitting from the online learning platform Quipper. The platform is available for students and educators in the Philippines and Indonesia. It has a user-friendly interface and provides a wide range of content. The platform also offers assessment and coaching services. This technology can be accessed through mobile applications, websites, and web browsers.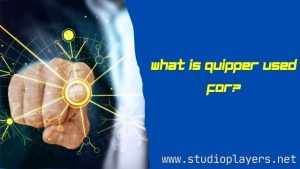 Quipper offers a wide range of educational materials, from video lessons to quizzes and study guides. These materials are tailored for every learning style and level. They are aligned with approved curriculums in K-12 schools and provide students with engaging content. The platform also supports blended learning and in-person classes. It also provides additional services for teachers and school administrators.
Quipper offers four services: Quipper Video, Quipper LEARN, Quipper Campus, and Quipper Coaching. The video platform offers students video lessons and quizzes for the COMIPEMS test and university enrollment tests. The service also provides students with personal mentors and a study plan. Quipper Coaching pairs students with top university teachers to provide advice and guidance on how to succeed in national exams. The platform also allows teachers to set up synchronous classes through LINK, a feature that allows educators to assign activities directly to students. The platform can also be used to connect teachers and students through Zoom Meeting.
The platform also has a Quipper School portal, which is a student portal. The portal is a web application that allows teachers to create assignments, upload content, and manage students' assignments. It also includes an assessment program that can be used by teachers to assess their students' performance. Teachers can also send short lessons and quizzes to their students. The content can also be downloaded to a student's computer. The portal also allows teachers to assign quizzes and create study guides. The portal can be accessed through the web or through the Android app. The Quipper Android App is compatible with Android 5.0 or higher. It offers video lessons for students to study, as well as a Course List and My Courses.
The Quipper Android App recently underwent significant upgrades. It is now downloadable in the Google Playstore for free. The app is now a more intuitive and easy-to-use version of the previous version. The latest update includes a revamped user interface and navigation. Users can also download the Quipper Android App to their smartphones and other smart devices. Aside from the Android App, Quipper also offers a web-based platform called Quipper LEARN. The web app is a part of Quipper's Learning Management System (LMS) platform. It allows students to participate in Live Class sessions, as well as join online quizzes and quizzes hosted by their peers. The portal also provides a search function to find higher education institutions.
The Quipper School portal also allows teachers to manage assignments and recognize students' weak points. Teachers can assign quizzes, as well as editable presentation slides. Quipper School also includes a literature review, which allows teachers to assess the students' reading skills. The portal also offers students the opportunity to earn gold coins for completing the quizzes correctly.