Developed by Ivan Zhao, Notion is a multi-functional software application that combines the best of note-taking, task management and collaboration. It's designed to be a one-stop productivity tool for teams and individuals. Using Notion, users can keep track of tasks, organize projects, record workflows, and even create checklists. It's a great choice for engineers, creatives, and product teams.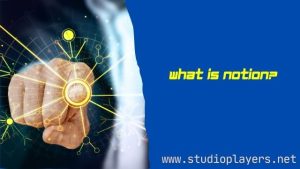 One of the best features of Notion is the fact that it is compatible with many different devices. Users can access the software from desktops, laptops, mobile devices, and even the internet. This makes it easy to find information from a central location. It also has thoughtful UX choices. For example, Notion allows users to add an icon to each page. This allows users to locate content easily and update it in real time. It also has a mobile app that allows users to access tasks and goals while on the go.
Notion's web clipper is a great feature for browsing the web. It's similar to Evernote, but with a few added features. In addition, it also allows users to add hyperlinks and mark text as code.
Notion also has a cool feature called "Toggles" that allows users to create a drop-down menu like you see on a web page. It's a relatively new feature on the Notion platform. While it's not the best way to create a list, it's a useful feature.
Notion also has a "Product Wiki" template that helps teams build knowledge bases. It's a great way to make sure all members of the team know the ins and outs of the product. It's also an easy way to onboard new team members.
Another great feature is the ability to add bookmarks. This allows users to organize their notes and bookmarks in one location. It's also a good way to save time. There are many little details in the Notion app that you might not notice, like the fact that each page can have its own icon. This can be very useful in a busy office or on the road.
Notion also has an API that allows users to connect to various services and databases. This allows users to bring data from their other favorite applications and services into their Notion pages. For example, you can connect your Notion account to Everhour, which integrates with the Notion app. This allows you to track your time on a daily basis. It can also be used to manage and organize your calendar.
Notion also comes with the best templating engine I've seen. You can create your own custom layouts and even turn any word into a nested page. This allows you to save time launching your project. It's also a great tool to help you visualize your projects. It's not the most intuitive tool to use, however. It's also not as fast as typing out a long-form note.
While Notion isn't the quickest tool to use, it offers many features that are well worth your time. From a slew of lists to a stellar templating engine, Notion offers a variety of tools that are useful for any user.