Whether you're new to social media or you're looking to improve your social media strategies, Hootsuite can make managing your social media easier. The company's software is designed to make it easy to post content to multiple social networks, as well as engage with your audience. The platform is available on a wide variety of devices, including desktop computers, tablets, and smartphones. Hootsuite allows you to set up multiple social profiles, schedule posts, and monitor your accounts.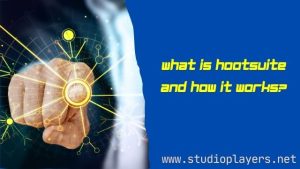 If you're new to Hootsuite, the first thing you'll need to do is set up your account. The platform's user interface is simple and intuitive. The main dashboard is similar to a project management tool, like Trello. It gives you a quick look at your account and allows you to add accounts, groups, and streams. You can also add tags, keywords, and images. You can even set up streams for specific accounts, such as your company's Twitter account, or set up multiple streams within each board.
The free version of Hootsuite offers a number of basic reports, including engagement rates and follower counts. If you're looking for more, you can upgrade to the Professional Plan, which includes real-time reports and deep analytics. The Enterprise plan, which is for large businesses, also offers team productivity tracking. You can set up groups, assign tasks, and give outside agencies access to your social accounts. If you choose the Enterprise plan, you'll also have access to a training program.
You can set up individual streams, such as your company's Twitter account, and schedule posts to those streams. You can also set up streams for hashtags and branded hashtags. You can set a message send date and time, and mark messages as done. You can also reply to comments and track mentions. This means that you'll never miss important conversations. You can also set up streams for different social networks, including Facebook, Twitter, and Google+. The Hootsuite Content Library allows you to pre-approve images and tags before posting them. You can also set expiration dates for visual assets.
If you want to post content to multiple accounts at once, you'll need to use the Hootsuite scheduler. The scheduler is easy to use, and it provides a live preview of posts, eliminating the need for you to copy and paste text. The scheduler also allows you to schedule the same message to be sent on several different dates. You can also set an interval to refresh the dashboard.
Hootsuite's analytics feature can help you understand your audience's interests and behavior. You can view reports that include engagement rates by age group, demographics, and more. The company also offers group training for its Enterprise plan customers. The company also allows you to sign up for Live Product Training to learn more about using Hootsuite to boost your business.
The platform supports a wide variety of social networks, including Facebook, Twitter, Google+, Instagram, LinkedIn, Pinterest, and YouTube. Hootsuite also offers apps for additional social networking sites, including Mixi and Foursquare.