Whether you're considering a move to Google Cloud or looking for the right cloud provider, you need to ensure that your business complies with the relevant laws and regulations. Having the right compliance tools is an important step in eliminating security risks. When you use the right tools to monitor your compliance, you'll be able to uncover any security gaps and resolve them quickly. This can prevent compliance fines and keep your business safe.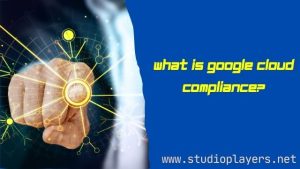 Google Cloud Platform has achieved certification in several industry-specific compliance standards. These standards include ISO 27017, which focuses on specific security controls in cloud environments. It also offers a range of other compliance certifications. These include PCI-DSS, which is short for Payment Card Industry-Data Security Standard. In addition, Google Cloud has been certified by the Information Security Registered Assessors Program, which assesses the security of an organization in relation to the Australian government's security requirements.
The EU's GDPR requires that cloud providers provide "reasonable security" to protect personal data. It also has specific constraints on where data can be stored and processed. As such, cloud providers should implement a range of security controls to ensure compliance.
The USDM Cloud Assurance certification is an independent third-party audit that identifies and validates a cloud service provider's security controls. USDM performs a comprehensive assessment of a cloud provider's technology stack and validates the organization's processes and maintenance methodologies. The organization also performs post-release compliance testing. The results are compiled into a Vendor Assurance Report, which can be leveraged as regulatory evidence.
Cloud compliance standards vary significantly from one industry to another. However, there are common rules that businesses should follow. These rules include encrypting sensitive data, ensuring reasonable security for workloads, and performing regular internal audits. To meet these requirements, businesses should define a set of rules and use the right tools to ensure compliance.
In addition to ensuring compliance, businesses should stay up to date on regulatory changes. This includes knowing which laws apply to their business and the potential penalties associated with non-compliance. In addition, businesses should conduct regular internal security audits to discover any security gaps. The right tools can help eliminate these issues, and they can also be used to monitor changes to cloud compliance.
Cloud compliance can be difficult to manage, but a cloud provider can help make it easier. Cloud compliance tools help businesses streamline their compliance processes and ensure compliance by providing a holistic view of their workloads. The right tool can eliminate organizational friction and ensure that a company's Google Cloud compliance is always at the forefront of its operations. Whether it's monitoring changes to Google Cloud compliance, identifying vulnerabilities, or enforcing custom governance policies, using the right tools can help ensure compliance.
For businesses that operate in the health care industry, Google Cloud has several compliance offerings. HIPAAscurity rules ensure that health data is protected. Whether the business is a health care provider or a patient, ensuring compliance with HIPAA rules is important. Businesses must ensure that their Google Cloud service accounts meet HIPAAscurity standards, and that data is secure while in transit.