Designed to work on any device that can access the internet, GameSnacks is a platform that brings quick-loading HTML5 games to mobile devices. The games are designed for fast, simple play and easy navigation, allowing players to play them without the need for a game tutorial. They are available across mobile, desktop, and web browsers, and they can be played on keyboard and mouse controls. They range from classics like Chess to hypercasual games like Cake Slice Ninja. They are free and easy to play. They are designed to load quickly, so they can be played even if your internet connection is slow. They are also designed to work on devices with less than 1GB of RAM.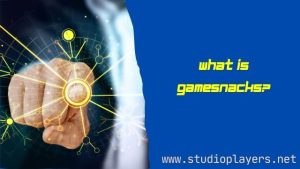 GameSnacks games are designed for devices that have limited processing power and low memory, so they can load quickly even on slow Internet connections. They are also optimized for landscape play. They have straightforward rules, which means they are easy to understand without the need for instructions. They are also optimized for devices that don't have large amounts of memory or processing power, such as lower-end smartphones.
The Google GameSnacks website features over 100 games. They are grouped into genres such as puzzle, racing, and hypercasual. They include the Spy Hunter-esque shoot 'em up game, Beach Buggy Racing 2, and Cake Slice Ninja. They are all available on Android, iOS, and desktop browsers. The games are optimized to play smoothly with less than 1GB of RAM, and they can be played on keyboard and touchscreen controls.
GameSnacks is a project created by the Google Area 120 team. It was originally focused on Indonesia, but it will expand to other Southeast Asian markets in the near future. They've also partnered with Southeast Asian technology platform Gojek. Their games are already available on GoGames, which is part of the Gojek ecosystem.
According to Google, GameSnacks has surpassed 35 million users. It has a number of early game development partners, including Enclave Games and Black Moon Design. They are also encouraging other HTML5 game developers to reach out to them. In addition to the original GameSnacks games, Google has launched several other "bite-sized" games for Android, iOS, and desktop. These games can be customized for specific brands, and they can also be embedded into apps.
GameSnacks also works with a number of other partners, including Famobi, Inlogic Games, and Geek Games. Their games are optimized to play smoothly on devices that have less than 1GB of RAM, and they are designed to load quickly on both 2G and 3G networks. They also compress extra assets that the browser loads when it begins a new page. This means that a typical web page takes around 12 seconds to load on a device with 1GB of RAM.
The Google Area 120 team is also focusing on bootstrapping their model, meaning they load assets only once. They have also started a program called Tangi, which is dedicated to tutorials, short DIY videos, and hacks. They've also begun looking at Wordle's social sharing mechanic, which Mohan says is used significantly in the West.