Using Dropbox, you can store, share and access your files from any device, including smartphones and tablets. You can also collaborate on projects with other users. Dropbox lets you access your files through a web browser, on desktop apps, or by e-mail. You can even send links through Slack, Skype, or any other communication system. You can also use Dropbox for offline work, which is great for those times when your computer is not connected to the Internet.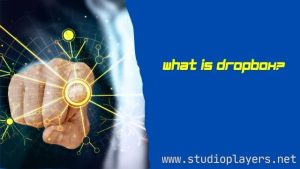 Dropbox is a popular file hosting and storage service. It offers users 2 GB of free storage space and a free online-only option. The company also offers paid plans that range from 50GB to 1TB. For businesses, Dropbox offers the Enterprise plan, which includes file sharing and collaboration features. In addition, the company offers integrated cloud content, file locking, and other business-specific features.
To begin, go to the Dropbox website, or download the Dropbox app. You'll first need to sign up. You can register by using a Google account, or you can create a new account using your email address and password. You can then create a folder to store your files. You can also create shared folders to share files with other users. You can also request files from other users by e-mail, and you can use Dropbox's synchronization features to share files between multiple devices.
Dropbox also offers a lot of security features, including multi-factor authentication. The company's security team updates its service regularly to keep it safe. You can also use Dropbox's offline work features to edit or create files when your computer is not connected to the Internet. It even has a feature that will recover deleted files.
You can upload files to Dropbox by dragging and dropping them into a folder on the Dropbox dashboard. You can also create new folders or share files with other users. You can also synchronize your Dropbox files with other devices, such as mobile devices or computers. You can even create a folder for a specific person, and Dropbox will give you a unique link that you can share with that person. You can also use Dropbox to backup and restore your files in the event of a disaster.
You can also customize Dropbox's features to automate tasks, such as Google Docs uploads. You can also create a new folder by clicking on "folder" from the dropdown menu. You can also choose to enable web previews and comments on files. In addition to these features, Dropbox has a nifty feature that allows you to win up to 16GB of free storage space when you indicate a service for a friend.
The Dropbox mobile app works differently than the desktop version. The mobile app will not download copies of your files locally. However, you can browse your files, share them with others, and even browse your Dropbox history. You can also send e-mails, use Dropbox chat, or connect your Dropbox account to your Facebook or Twitter account.