Among the many affiliate marketing networks out there, Awin stands out. It's a legitimate, reputable platform that partners with publishers to generate sales for advertisers. With an affiliate account, you can easily promote advertisers and earn commissions.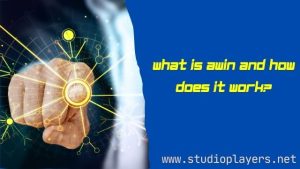 Awin offers a variety of products, from gardening equipment to baby products, electronics, apparel, and eco-friendly items. To become an affiliate, you simply need to sign up and pay a $5 signup fee. The fee is refunded after you are approved. There are also a few fees that may be charged to access the platform.
In addition to offering a variety of products, Awin has a range of different advertisers for you to choose from. You can also contact a network representative through social media. The Awin platform is performance-based, so it's easy to optimise your campaigns to get the best results. Awin also provides attribution data and a reporting interface. The data is easy to understand, and there are even some reports that provide deeper customer data.
To start, you'll need to complete a publisher profile. This will include your website, contact information, and a description of your business. You'll also need to add a company picture and a logo. In addition, you'll have to add your trackable affiliate link, which has a unique code that you can place in your webpage.
Once you have your account approved, you can begin promoting the advertisers' products on your website. You'll also be able to track your affiliate links, which helps you earn commissions. As an affiliate, you can choose how often you'd like to receive payments. You can also set your payout threshold. However, payment can take longer than you expect. You can also contact Awin about payments. They claim to respond to inquiries within four hours.
To help you find new programs, Awin also has an Opportunity Marketplace. It's a database that enables advertisers to see the marketing channels that affiliates are using to promote their products. You can also view the demographics of an advertiser's target audience. The Opportunity Marketplace Hub also provides weekly updates on new campaign launches. You can also check your performance at any time. The publisher tab allows you to set up advertiser alerts, change your payment details, and add promotional spaces.
You can also check out the Awin reporting interface to see a breakdown of your publisher activity. You can also view device splits and deeper customer data to help optimize your campaigns. You can also review offers that you are currently promoting. If you're looking for additional affiliates to promote, you can search by keyword. You can also request electronic or wire transfers from Awin.
Awin also offers a Publisher Referral Program. This program lets you earn commissions based on a percentage of your referrals' sales. The program is a great way to increase your online visibility, and you'll also be able to share your links with social media. You'll also have access to exclusive vouchers and HTML5 banners.