Founded by Dustin Moskovitz, a former software engineer who co-founded Facebook, Asana is a project management tool that organizes and communicates work. It's been used by more than 25,000 customers, including NASA, Bed Bath & Beyond, and Uber. Asana offers multiple plans, including the Basic plan, which is free for up to 15 users. However, if your team has more than 15 members, you'll need to upgrade to the Premium plan.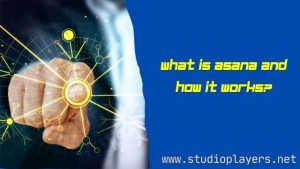 The Basic plan offers unlimited projects and file storage. It also includes an unlimited amount of messages and log activity. You'll also get the Insights tab, which shows the top team members that have been active on your team recently. This is helpful if you're trying to stay on top of the most important tasks. You can also create custom fields, which hold important information about your tasks. You can use them to keep track of work cost, stage, and priority. You can also create a timeline to map out projects on your timeline.
Asana also offers a mobile application, which lets you access your tasks on the go. You can also create teams, which are groups of Asana users who can work on a project together. Each team member can see the status of all the projects in the team. You can also customize the platform, adding features such as automations, rules, and custom fields.
Another feature that's useful is Asana's calendar. You can add tasks to your calendar, and then view files attached to each task. You can also set up dependencies, assign tasks to certain team members, and filter by priority. You can also use the calendar to view the schedule gaps for a particular project.
Another helpful feature is the ability to color-code projects. You can use the color red to show that a project is a priority. You can also see all of the tasks in a project on a full-screen view. However, you should make sure that you're using a color that signifies something specific. Using colors randomly will make it difficult to find out more about a project.
Asana also includes a Workload feature, which is designed to incentivize team members to track their work. This can help to prevent burnout. In addition, Asana will notify you if a team member is completing too many tasks. This is important, especially if you are using Asana for a large team.
Asana also integrates with popular apps such as Slack, Trello, and Google Sheets. You can also use Asana forms, which are a great way to streamline work requests and standardize your work intake process.
There are a variety of other features that Asana offers, including timelines, lists, and portfolios. These features make it easy to organize and manage your projects. However, if you're looking for features such as budget tracking and time tracking, Asana may not be right for your team. It also has a text-based structure, which may not appeal to visually-oriented people.