Using Google Colab is a good option for machine learning and data visualization projects. This app can easily integrate with your Google Drive account to share files with other users. Moreover, the app offers access to GPUs, TPUs, and more. In this way, you can easily access and create machine learning models and numerical simulations. The service also allows you to store large datasets in the Google Cloud Platform.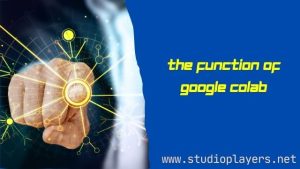 It is a web-based tool for collaborative development, which means that you can share your code notebooks with other users and collaborate with them in real time. Google Colab can also be used to train AI on audio, images, and other data. The service also offers easy data sharing and editing through Google Drive.
Before using Colab, you should make sure that your Google Drive account is logged in. Afterward, you can begin coding. The application provides a code window where you can enter Python codes and view them in a web browser. You can also share the notebook with other users via GitHub and Google Drive.
The application also comes with version control. This helps you track changes to the code. In addition, you can also select the format of the code. Several types of charts are supported, including heat maps. Moreover, the app also comes with commenting capabilities.
Colab also offers you access to a variety of machine learning libraries, including TensorFlow and Apache Spark. If you want to use a library, you can download it from the Google Cloud Platform Marketplace. There are also plans available for paid users that offer better performance. However, these plans have similar resource dynamics as the free version. The free version allows users to access certain GPU and memory capacities.
Colab's interface is similar to that of the Jupyter notebook. It includes a code window and overlaid tabs. You can also view all of your recent documents and search for the notebooks you recently opened. The interface also comes with a table of contents. You can also use Markdown cells to write text and paste verification codes.
Colab is a full-featured cloud app for Python coding. It includes version control, commenting functionality, and access to more than 50 programming languages. In addition, it also allows users to access notebooks stored in the open-source Jupyter notebook format. The service also allows users to download data from Google Drive and Kaggle. The service also supports Python 2 and Python 3 notebooks. You can use Colab to write and edit Python codes on the web browser.
The Colab application is free, but there are limitations. For example, there are limits to how many sessions you can have and how long your code runs in the cloud. The service also has a limit on the size of your notebooks. However, you can relax those limits by purchasing a paid plan.
The application also allows users to share data visualizations, machine learning models, and numerical simulations. Moreover, you can use a variety of charts to visualize your data.