Earlier this year, Samsung announced the Galaxy J7 Prime, a mid-range Android smartphone with a premium design and exclusive software features. With a metal unibody design, a 5.5-inch Full HD display and an octa-core processor, the Samsung Galaxy J7 Prime is an upgrade from the 720p panel on the Galaxy J7. It is also available in a gold and rose gold variant.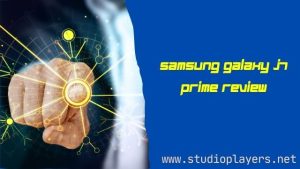 The Samsung Galaxy J7 Prime has a 5.5-inch Full HD IPS LCD display with 401 pixels per inch (ppi) and a 1920 x 1080 resolution. The display has good color reproduction and viewing angles. It also features Gorilla Glass 4 to protect the display.
Samsung's Galaxy J7 Prime comes with a fingerprint scanner embedded into the physical home button. Compared to other Samsung affordable smartphones, the fingerprint scanner on the J7 Prime is not as accurate. The fingerprint scanner can be used to unlock the phone after a few moments. It's a good choice for general tasks, but not for gaming.
The Samsung Galaxy J7 Prime features an 8 MP front camera with a wide f/1.9 aperture. The camera performs well in good lighting conditions. It is also good for group photos and random selfies. The rear camera is also good in good lighting conditions. However, it's not good for photos in low light. It has a shallow depth of field, and the colors aren't properly displayed in dark environments.
The Samsung Galaxy J7 Prime is protected by Gorilla Glass 4 and has a 3000mAh battery. It has an ultra-power saving mode that turns off mobile data when the display is off. This feature is great for saving battery life. It also allows you to limit how much data is used in the background.
The Samsung Galaxy J7 Prime has two photo gallery apps. The default web browser and mail app are also included. It also comes with the S Planner and S Health apps, plus Google apps such as Gmail, YouTube, Hangouts and Drive. There's also a Secure Folder feature that allows you to lock certain apps with your fingerprint. This feature also encrypts your data over public Wi-Fi hotspots.
The Samsung Galaxy J7 Prime comes with Android 6.0 Marshmallow. The user interface is based on TouchWiz UI. This interface is not as easy to use as stock Android. It has a few extra features, but the overall experience isn't as smooth as that of stock Android. Some of the UI's new features are based on the insights of a variety of consumers.
The Galaxy J7 Prime also comes with a dedicated microSD card tray, which allows you to use more storage. It also features a hybrid slot that forces you to choose between two SIM cards or two microSD cards. The phone also has two physical navigation buttons, a power/lock button and two volume buttons.
The Samsung Galaxy J7 Prime is available for pre-order on October 29 in the US. It is available in black, gold and rose gold. It has a 5.5-inch Full HD display, a fingerprint scanner and a octa-core processor. It also has a new S Power Planning feature.