Originally known as NetLedger, NetSuite is a cloud-based ERP solution that helps companies manage their entire business in a centralized and unified platform. It is scalable, agile, and flexible. It has become a leading ERP solution for many companies around the world. It helps companies streamline their operations by enabling them to focus on business intelligence, rather than manual tasks.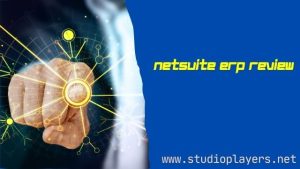 NetSuite's ERP solution integrates all aspects of a company's business, including accounting, financial management, order management, CRM, supply chain, and more. The company also provides customers with the option to customize their ERP solution according to their business needs. Its flexible design allows customers to pay only for the services they require. This cloud-based ERP solution also offers built-in reporting tools.
In addition to ERP, NetSuite offers its customers many other features that are useful in any type of business. For example, NetSuite's Customer Relationship Management solution offers businesses the tools to manage their current and potential clients. It also provides businesses with a 360-degree view of their customers. Its Sales Order Management solution streamlines order processing and allows businesses to manage order fulfillment across all channels. Lastly, NetSuite's Manufacturing module helps businesses manage shop-floor operations. It provides managers with real-time visibility into their production processes, which can improve on-time delivery rates. Its manufacturing module also provides managers with tools to track work orders, analyze data, and make better-informed decisions.
NetSuite also offers customers SuiteSupport, a service that provides online support, early notification of new releases, and priority queuing. Additionally, NetSuite offers its customers access to the SuiteAnswers portal, which provides users with live help, online tutorials, and knowledge base articles. In addition to this, NetSuite offers its customers SuiteConsulting, which provides businesses with custom-built solutions to fit their specific business needs.
Lastly, NetSuite offers its customers SuiteAnalytics, a workbook that allows users to easily visualize and analyze data. It also eliminates the need for complicated queries by using saved searches and custom filters. It also allows users to build on custom visualizations. This means that companies do not have to hire a developer to develop their own analytics solutions.
NetSuite also offers its customers the ability to choose how much support they require. Its basic support includes online support through the SuiteAnswers portal, while premium support offers 24-hour service and priority queuing. These services are available for a monthly subscription. The cost of NetSuite's services depends on the size of a company, the number of users, and the amount of time a company plans to use the system.
NetSuite also provides its customers with SuiteCloud, a cloud platform that allows customers to access their system securely from any device with an internet connection. It also offers customers access to a variety of add-ons and modules, including CRM, financial planning, and inventory management.
NetSuite also offers its customers SuiteScript, an integration tool that allows developers to create custom solutions to meet specific business needs. Using SuiteScript, customers can build a fully integrated, customizable environment.