Amongst the online eyewear portals, Lenskart has made a mark in the market by offering a wide range of products. The company focuses on customer engagement, omnichannel experience and logistics. It carries internationally recognized brands and has a large selection of eyewear and contact lenses. The company also offers personalized recommendations, prompt home delivery and easy no-fault returns. In addition to Lenskart's online stores, it has offline stores in 66 cities, which cater to metro and non-metro customers.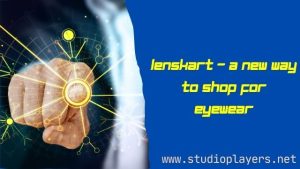 Lenskart aims to double its sales by the end of the year and is investing Rs 100 crores on business expansion. The company is also building a factory in Manesar, Haryana. It will manufacture 5 crore glasses annually. The company has also invested in Ditto, an eyewear startup, and ThinOptics, a technology startup that develops innovative reading glasses.
The company's business strategy is to deliver the right product at the right place. Its products include frames, sunglasses, contact lenses, and eye tests. Its products are aimed at young consumers, who are more fashion-conscious and comfortable shopping online. The company also carries private labels and international brands. It has also invested in Ditto, which allows users to try on eyewear virtually.
The Lenskart app has a wide selection of eyewear, which includes the latest trends and premium brands. It also offers home eye check service and home visits by trained opticians on motorbikes. In addition to these features, the company provides a variety of discount offers and cash-on-delivery options. Its website also offers a comprehensive buying guide and hassle-free returns.
Lenskart's 3D Try On feature is an advanced technology that uses the front camera of the user's phone to measure facial features. The software then analyzes the shape of the user's face and calculates the correct frame size. It then places the virtual eyewear on the user's face within seconds. The app is a great innovation for users who want to try on eyewear without visiting an actual store.
The Lenskart app also allows users to upload images taken with their mobile camera. They can also record a video of themselves wearing the spectacles. The app also provides an in-app prescription feature, which lets users save their prescriptions for future use.
The company has a franchise model in place, and is expanding into offline stores in more than 100 cities. The company is looking to reach 200,000 customers in the next few years. It also has plans to invest over Rs 100 crore on business expansion. It has also invested in Ditto, an American tech startup. In September 2017, Lenskart invested $1 million in Ditto.
The Lenskart app also has a unique feature, called the 3D Try On feature, which allows users to try on glasses virtually. The feature is built using a customized technology. Unlike the B612 app, the Lenskart app does not require the user to identify their face. In addition to the 3D Try On feature, the Lenskart app provides users with an easy and hassle-free return policy.