Whether you are interested in genealogy or DNA testing, MyHeritage has the tools you need to explore your family's past. The app includes a family tree, shared DNA matches, and an extensive collection of chromosome segments. With billions of records and a free trial, MyHeritage is a great way to learn about your family.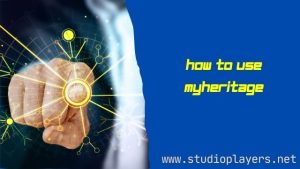 In addition to family history research, MyHeritage also provides a way to preserve your family's past with features like Deep Nostalgia. This technology enables you to create realistic footage from old family photos by applying gestures based on driver videos.
This technology also includes text-to-speech technology. This allows you to record your story in a variety of voices, from 152 different options. This feature is a great way to tell your family's story and make a video. It is a simple process to set up and is easy to share on social media.
MyHeritage also offers a colorizer tool that transforms black-and-white photos into colorful images. This feature is simple to use and works by deploying machine learning. After the picture is uploaded, you can enhance it using various filters. This feature has motion graphics and built-in overlays.
MyHeritage also has a chromosome segment browser that allows you to view and search for DNA segments in genetic cousins. This feature is a good way to find new relatives. You can also use the tool to view shared-match clusters in order to find new ancestors. These clusters are groups of people with ancestral ties to the same region or country.
Another great MyHeritage feature is the DeepStory feature. This feature is a video biography that can be automatically generated from your family tree. This feature allows you to add photos, text, and video animation to create an exciting story. Using this feature, you can create a video that can be shared as a video, an animated video, or as a text-only version. This feature supports 152 different voices and 31 languages.
Other popular MyHeritage features include the Pedigree View, DeepStory, and Record Matches. The Pedigree View is a feature that opens a profile box for a particular ancestor. The deepStory feature is an interactive video biography. It allows you to add and edit a video script in first person, in addition to using the D-ID reenactment technology to simulate lip sync. The DeepStory feature also includes a "Smart Match," which identifies relatives that you might not have known you had.
MyHeritage also has an advanced colorization tool that uses machine learning to turn faded photos into colorful images. The tool is free to use and has a simple user interface. You can also share colorized photos using social media sites like Facebook and Twitter. These features are easy to use and help you to preserve your family's history.
MyHeritage also has dozens of other features. These features include the ability to add new relatives, create new family trees, and communicate with your DNA matches. These features make it easy to share your family's history.