Whether you're a freelancer or a contractor, Freshbooks is an efficient way to track your time, expenses, and income. You can easily set up automatic recurring invoices to save time, and you can also automate payment reminders and late payment fees. Freshbooks allows you to track your expenses with ease, keeping track of billable hours and the projects you're working on. If you're looking for an easy way to prepare taxes, FreshBooks can help you get it done quickly and easily.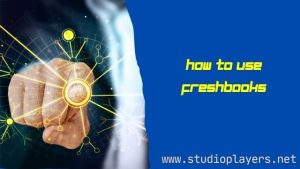 FreshBooks is a cloud-based accounting software that allows you to track your time and expenses automatically. The software is easy to use, with a friendly UI/UX. It also offers a variety of helpful reports, including Daily Breakdowns, and time tracking reports. In addition, FreshBooks keeps all communication records in one place. You can also collaborate on projects with other users, and your clients can respond to feedback and proposals online.
FreshBooks allows you to create invoices, which can be mailed or sent via email. You can choose from multiple templates to customize the look of the invoice. You can also add a logo, and set a due date, payment terms, and late fee. You can also add notes to your invoices, and set reminders. You can also request deposits for new projects.
FreshBooks is also available for mobile devices. It's available for iPhone and Android users, and it allows you to create invoices and receipts on the go. You can also track your mileage on your business trips, and set up automatic tax deductions for expenses.
FreshBooks also allows you to set up email notifications for invoices, payments, and estimates. If you have a client that frequently makes payments, you can configure email notifications so that you can stay in touch with them. Similarly, if you're sending a proposal, you can configure email notifications so that you don't have to remember to send them. You can also set up late fees and automatic payment reminders for your clients.
FreshBooks offers a variety of payment options, including credit cards and bank transfers. You can set up online payments using FreshBooks in just a few simple steps. If you need help, you can also invite an accountant to your account. An accountant can help you balance your records, enter transactions, and prepare taxes.
FreshBooks is available for free for 30 days, but you can also purchase paid plans for $16 or more per month. FreshBooks has a Lite plan that allows you to create invoices for five clients. This plan has an ongoing promotion that offers 60% off for six months. If you need a more powerful solution, you can choose the Professional plan. This plan is designed for small businesses and freelancers.
FreshBooks also offers a free mobile app, which allows you to track mileage on your business trips and create invoices on the go. The app is accessible through any web browser on your phone or tablet. It's also available in languages like Danish and Estonia.