Whether you're a veteran seller or just starting out, it's important to know how to sell on Poshmark. The platform offers sellers the ability to create a storefront, accept offers, and share their listings with followers. Selling on Poshmark can be a good way to make some extra money, especially if you're willing to accept offers, but it's also important to know how to price your merchandise correctly.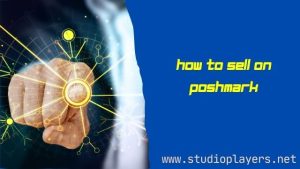 The first step to how to sell on Poshmark is to decide on your marketing strategy. This includes knowing who your target market is and what they're looking for. The next step is to price your merchandise accordingly. Ideally, you'll want to price your items at least half of the original retail price, but you can price them higher if you think it's worth it.
Next, you need to take great photos. This is important because people are visual beings. Ensure you take photos of all sides of the item, as well as close-ups of any buttons or other details. Also, make sure you have the item clean and polished before taking pictures.
The description you write for your listing is also important. You'll want to include specific words, such as "new with tags." You also need to disclose any defects. This will help you avoid a return. Make sure you include a picture of the authenticity cards for any expensive items, as well as a photo of the label. You may also want to include photos of any accents, such as jewelry or bags.
You can also take advantage of the Posh Parties that Poshmark hosts on a daily basis. These are themed events that are designed to make sales easier. When you're live, there will be loads of people browsing your listing. This is a great way to get your listing in front of as many people as possible.
It's also a good idea to reshare your listing every day. This will bump it up to the top of your followers' feed, and will increase the chance that more people will find your listing. Make sure you check your spelling before you post, and that you've done some online research before putting your listing up.
As with any other online selling platform, it's important to be transparent about your items. You can do this by highlighting any defects or other issues in your listing. In addition, you should include a short description of other items that you're selling. You also want to make sure you're packaging the item carefully. For example, you'll want to invest in bubble wrap or a solid padded envelope for items that are delicate.
Finally, you'll want to make sure you set your selling fee and logistics information. This can be done by logging into your Poshmark account and clicking the "Listings" tab. After you've done these steps, you can set a price and start listing. You'll also want to add photos and share your listing with your followers.