Using a YouTube logo as a watermark for your videos can help increase traffic and impress your viewers. It is also a good way to help your videos stand out in the YouTube search results. However, you need to choose an image that is appropriate for your channel. YouTube logos can be generated in a number of ways.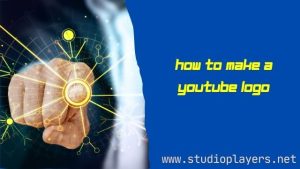 One of the easiest ways is to use a free logo maker. Logo Maker offers a variety of logo templates, including the traditional black and white version and an attractive color scheme. You can also customize the template by changing the colors and adding graphics and icons. Alternatively, you can use a YouTube logo generator that will produce hundreds of logos for you to choose from.
Logo Maker has a few advantages over the other YouTube logo generators. First, you can choose to download a logo that has a transparent background. This is ideal for using on your website or other marketing materials. You can also change the size of the logo and change the colors. It also comes with a number of free icons.
You can also use Logo Maker to create a YouTube logo with a few clicks. You can customize the icon, color, and font of the logo before downloading it. You can also change the background and add stickers and overlays. You can also add pictures from your computer or storage.
You may also want to check out Canva, a website that offers hundreds of free icons to choose from. You can use these icons to create a YouTube logo that is uniquely yours. You can also use Canva to create social media posts, business cards, and merchandise. You can use these free logos on your social media sites to enhance your profile and increase traffic.
When it comes to creating a YouTube logo, the most important thing to consider is what you want the logo to do. A good logo will convey a message, but the best one will be able to stand out from the crowd. You want your logo to be recognizable, but you do not want it to be distracting. You can make your YouTube logo stand out by using the right fonts, colors, and shapes.
The best YouTube logos are ones that are easy to read. The font should be legible at any size and should be easily identifiable. Having a logo that is easy to read will help your viewers and followers understand what your business is about.
It's also a good idea to use a simple layout. This is because it's easier to remember. You don't want your YouTube logo to be too complex. The other thing to remember is to use white space. This will make your design look clean and clear.
Choosing the right colors is also important. You can use gradients to create a nice effect. You can also use a simple shape such as a triangle or rectangle to get the most out of your YouTube logo.