Currently, JioMart delivers orders to customers in more than 100 cities across India. Currently, it serves 50,000 to 70,000 orders every day. The company plans to grow the network in tier II and III cities. JioMart will continue to serve the local market by promoting local stores and stores owned by local vendors.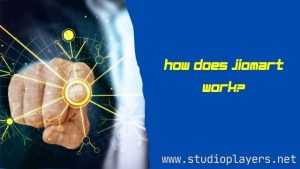 The JioMart website aims to provide a seamless experience for both the customers and the sellers. The company has a database of more than 50,000 products, including groceries, beverages, health drinks, and beauty products. It offers exclusive labels, deals, and discounts for its customers. JioMart also offers an online-to-offline (O2O) model that helps connect local merchants to customers. JioMart also offers guidance to sellers and provides them with the necessary tools to sell their products online.
In order to use the JioMart service, you must register for an account. The process involves entering basic details, such as a mobile number, name, and address. JioMart will send a mobile number verification OTP, which will confirm your registration. After registering, you will receive an auto-generated message with a link to the JioMart website. You will then be able to place orders and check the status of your order.
You can also access the JioMart website through the app on your smartphone. JioMart has native apps for iOS and Android. When you order a product on JioMart, the system will send a Google Maps location to your mobile phone. You can choose the items you want to order and add them to your cart. Then, JioMart will send you a message when the order is ready. It will also send you an invoice and a confirmation message.
JioMart also offers a free delivery option, which means that you won't have to pay a delivery fee on your orders. However, you must place your orders by 7 PM every day. Depending on the product, the delivery time may vary. You can also choose a COD option. You can also shop for a variety of groceries, including fresh fruits and vegetables, beverages, and medicines.
JioMart is one of the largest online stores in India. It serves in more than 100 cities, including Mumbai, Delhi, and Hyderabad. JioMart also has a growing user base. The company has started sending invitations to existing telecom service users in certain areas. It has also begun offering POS machines for payment facility.
JioMart has a catalog of more than 50,000 products, including groceries, apparel, beauty products, health drinks, and medicines. The company offers a free delivery on orders of at least INR 500. You can also purchase items through Whatsapp. JioMart has a partnership with Facebook's Whatsapp. Earlier, JioMart worked with Alibaba's Big Basket. However, the company has teamed up with Facebook to reach more customers. The company is also launching new brands with heavy discounts.
JioMart is planning to stockpile goods from local markets and producers. The company plans to deliver big purchases within a day or two. You will also be able to buy items from local Kirana stores. The company will also help local store owners digitize their shops.