Several online services, including Affirm, offer consumers the ability to make purchases without using credit cards. These companies work with a variety of merchants, and each provides the consumer with the opportunity to make purchases without relying on their credit. Unlike many other credit-based services, Affirm does not report all loans to the credit bureaus. This means that consumers who use Affirm may have a lower credit score than they would if they used traditional credit cards.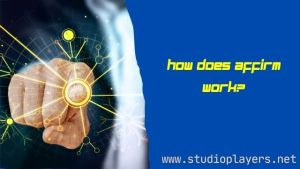 To use Affirm, borrowers need a valid U.S. mobile phone number and an email address. They are also required to be at least 18 years of age. Affirm will also check the borrower's credit history and identity. If they find information that they deem erroneous, they may ask the borrower to provide additional information. If the borrower's information is verified, Affirm may approve the loan.
Applicants are also required to provide their full name, date of birth, and a valid U.S. social security number. This information is then checked against a list of credit bureaus, including Equifax and Experian. If Affirm does not find all the information that it needs, they may reject the borrower. Applicants are also given a choice to receive an email or text message to confirm that they were approved for the loan.
The interest rate that Affirm charges varies, depending on the merchant. Some merchants may offer 0% APR for a limited period of time. However, Affirm does not disclose the exact rates that they charge. Affirm also does not disclose the fees that it charges. These fees depend on the type of goods that are purchased, and the volume of sales that the merchant experiences. These fees are charged to subsidize Affirm taking on the risk of lending the money. These fees are typically between 2% and 4%.
While Affirm does not report all of its loans to the credit bureaus, it does report any delinquent payments that it receives. Applicants who do not make their payments on time are likely to have a lower credit score.
Affirm allows consumers to make payments through the Affirm app. This can help spread out the cost of a purchase without having to pay interest. Affirm offers a variety of payment options, including ACH transfers, debit cards, and checks. In addition to the virtual card, Affirm offers an FDIC-insured savings account with no minimum balance requirements. Affirm's rates can vary from 0% to 30% APR, depending on the consumer's credit score and creditworthiness.
Affirm will report any late payments that it receives to the credit bureaus, including Experian. It will also report any missed payments, though it will not report any loans that it does not make an initial decision on. Affirm reports a variety of other data points in its loan decisions, including a borrower's age, income, and credit history.
Affirm makes a commitment to customers that they will be offered the ability to pay off their loans early. This is possible through the use of Affirm's Autopay feature. This feature allows consumers to set up automatic monthly payments. This feature allows customers to pay off their loans before the interest begins to accrue. Affirm may also open a dispute on behalf of a customer. In addition to this, Affirm will give both the consumer and the merchant fifteen days to make their case.