Founded in 2012, Carousell is a mobile classifieds platform that enables buyers and sellers to connect with each other through a mobile app. The app enables sellers to list their goods and services, including items such as appliances, clothing, books, electronics, furniture, and pets. Using the app's camera, sellers can take a picture of the item they want to sell, describe it, and set a price. The app's image recognition technology also helps buyers find the item they are looking for. Customers can make offers directly through the app, and can even make purchases from within the platform. Carousell offers sellers a variety of premium services. These include buyer protection, payment through the app, and the ability to pay sellers directly from the app. Carousell's user base is typically between 16 and 34 years old. Its annual GMV is estimated to be $5 billion.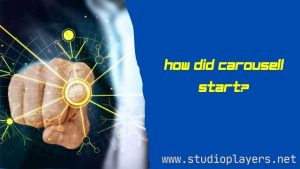 Carousell's founding team was composed of four young men who had an ambition to start a business. The co-founders hoped to establish a platform that would eliminate the hassle of listing things online. They were inspired to create Carousell after noticing a gap in the market for a mobile platform that would make buying and selling easier. The trio had tried Yahoo auctions and Craiglist before, but they felt that a mobile app would be a more effective solution. They began by coding a prototype for their idea. The prototype was created in just 54 hours.
After developing the prototype, the Carousell team entered a Startup Weekend competition in Singapore. They won the competition, and were granted a $7000 grant. They subsequently recruited talent from Malaysia and India to work on the project. In August 2012, the team launched their first version of the Carousell app. This was the beginning of their success, as the app was a hit in Singapore and made it to the top 20 in the Apple App Store.
Carousell is one of the fastest growing marketplaces in the world. It is one of the most popular shopping and lifestyle apps in Taiwan, Hong Kong, Indonesia, Malaysia, Philippines, and Singapore. It has been endorsed by multinational banks and venture capital firms. It is also considered one of the top two lifestyle apps on the iTunes store. Currently, Carousell has over 40 million listings, and has been able to facilitate over 50 million successful transactions.
Carousell grew rapidly, with three acquisitions in the last year. Its founders are still working to take their company to the next level. The company has been able to secure three funding rounds so far. The first funding round came in November 2013, when Carousell received $800,000. Its most recent funding round was in August 2016, when Carousell raised $35 million in Series B funding. The funding was led by Sequoia Capital, the world's largest venture capital firm. Carousell is also backed by Golden Gate Ventures, Rakuten, and 500Startups.
The Carousell team has recruited a large number of talented management members. They include Vinted's Andrius Baranauskas, Komli Media's Rakesh Malani, and Airbnb's Jia Jih Chai. In addition, Carousell has developed a strong engineering organization, which has been crucial in supporting the company's rapid growth.