Among the new crop of design tools, Figma has managed to stand out by delivering the best of both worlds. It is a design tool that can help you produce the best product possible, but it also has features that make it easy to work as part of a team. These features will allow you to work faster, easier and smarter.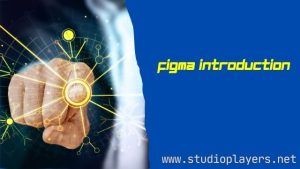 Aside from the usual suspects such as Illustrator and Photoshop, Figma is the tool of choice for designers and product managers who want to streamline their workflow. This is especially true if you have a distributed team. It is easy to send a project to a colleague, but you can also access your work from any location, at any time. You can also use the tool to preview designs in real time. This feature allows you to quickly make changes to your designs without wasting hours resizing, editing, or re-sending them to your team.
One of the coolest features of Figma is its multi-editing capabilities. If you have a team, you can share a single file with everyone, and they can work on it simultaneously. This feature also eliminates the headaches associated with file name confusion.
Figma is not only an easy way to distribute designs, but it also helps you test prototypes and collect feedback. Its collaborative features make it easier to decide on a better direction for your product. This is especially helpful if you need to make changes to a design that is in its early stages. For example, you might need to update your design's color scheme. Figma will help you do this without re-drawing or re-importing your design.
The best part about Figma is that it is compatible with a variety of operating systems and file types. This means that a team can share a file on a Mac or Windows PC, without compromising its fidelity. Another great feature of Figma is that you can browse design sites using Figma tags. This can be a great way to learn more about your favorite design tools.
Figma also has an impressive set of features, such as its ability to create component libraries. You can make your designs reusable by creating custom components that mimic specific assets. These may even be able to be used in other Figma files. This is a great way to streamline your workflow, and allow designers to make fewer adjustments to the same file.
Figma also has a suite of features that make it easy to track results and manage revisions. This includes its commenting feature. You can use this feature to get feedback from co-workers, and it will even help you track your own progress.
Figma's real-time editing feature is another of its best features. If you are used to working in other tools, this feature will be a revelation. This feature will allow you to make changes in minutes, and without leaving your desk. You can even make changes on your phone, tablet, or desktop.