Founded in 2004, Brightcove is one of the world's leading providers of cloud services for video. The company serves more than 5,000 customers across 70 countries, and helps media companies, brands and businesses connect with their audiences through video. It also helps them increase revenue and engagement.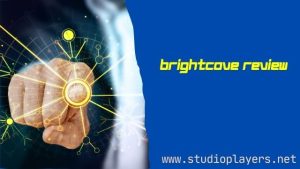 The company has a product suite that includes live streaming, video hosting and monetization solutions. Its products also include an API for custom development. It is used by media companies, sports teams, and marketing departments. This solution enables companies to scale their digital video presence instantly. With the help of Brightcove, companies can deliver broadcast-quality video globally and track results with quantifiable analytics.
Brightcove is a cloud-based video distribution platform, which enables companies to deliver live and on-demand video on any device. Its video players are designed to be responsive by default, and are written in HTML5. It has a fast time to first frame and supports adaptive bitrate video. The player also features a responsive skin that maintains the aspect ratio of the video. Moreover, the player includes support for HLS and Ad and Analytics Integration. The company also offers a video ad serving template and access to new advertising networks.
Brightcove offers a free 30-day trial. You can also opt for the Starter plan, which starts at 99 dollars per month. Brightcove has an Express edition, which delivers smooth adaptive streaming over any connection. This version also has no annual contract. You can choose from credit card payment options. The company also provides step-by-step installation instructions.
The company also offers an analytics platform that provides insights into viewers and their behaviors. The platform is powered by the Insights Scorecard, which helps improve audience acquisition and service engagement. It also enables customers to reduce churn. The platform has GDPR compliance, and it is fully exportable in CSV format.
The company also offers a product called Brightcove Beacon, which provides users with a unified experience on all devices. It allows users to control content and layout, and offers a consistent experience for viewers across all platforms. It also reduces overall costs by providing users with a central source of content.
With Brightcove, brands can create engaging video experiences, bringing products to life. It also offers video ad hosting and monetization solutions, making it easy for companies to convert viewers into customers. Moreover, Brightcove helps companies deliver on-demand content on devices, and it also provides analytics for live streaming. Moreover, the company offers video hosting solutions that support every platform, including PC, Mac, iPhone, and Android. It also supports Facebook and YouTube.
Brightcove offers solutions for monetizing, editing, and publishing video. It also supports social media channels, making it easier to connect with audiences. It also has analytics, which helps companies identify the best initiatives to drive audience engagement. It has an Essential Insights dashboard, which gives users detailed information on content viewing, operating systems, and traffic sources. The dashboard also provides an exclusive Attention Index. It analyzes player loads, new viewers, and the percentage of content that is viewed.