Whether you're just starting out or you're an experienced musician, BandLab offers a powerful tool for making music. The software can be used on your desktop or web browser, and it's completely free. The platform is built with collaboration in mind, enabling users to work together on a single project. It includes a variety of tools to make music and collaborate with other musicians, including a built-in drum machine, effects, and MIDI controllers. It also has a feature that lets you write notes while playing back a project.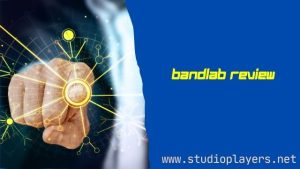 BandLab is a free online music production tool that lets users create tracks, MIDI data, and lyrics, as well as master tracks and share them with listeners. It's also a social music platform, offering new ways to connect with fans and fans of other artists. BandLab users are creating over 10 million new tracks each month. It's also an excellent tool for educators, allowing students to build tracks from loop libraries.
BandLab users can create and share their music in a variety of ways, including by using the built-in social features, collaborating with other users, and selling their tracks directly on the platform. In addition, BandLab's mastering tools can help you improve the clarity and loudness of your tracks. The mastering software is also easy to use, and it allows you to preview your masters before downloading them.
BandLab's tuner tool allows users to record vocals and guitar, and it can also be used to tune any note. The tool has a variety of tunings for guitars and ukuleles, including open G and D modal tunings.
BandLab offers over 15,000 royalty-free sounds. In addition, the platform allows users to customize their sounds with world-class effects. Users can also create custom instruments. The sampler is a free tool that lets users pick from 15,000 free samples, and the platform allows users to import their own music. The sampler can also be used to trigger audio and slice and pan clips.
BandLab has a variety of features and tools that allow users to record and edit their music in real time. It also features a built-in drum machine, effects, MIDI controllers, and an on-screen keyboard. BandLab's features also allow users to mix and master tracks, making it a powerful tool for music professionals. Its grammy-winning mastering tool lets users drag their master tracks into the homepage for preview and editing.
BandLab's team is available via email, the web, or the app. You can also use the BandLab Assistant, which will notify you of new developments, desktop notifications, and helpful shortcuts. The BandLab team has also recently added a new feature called the "Explore" section, which lets users discover new collections of sounds, artists, and genres.
BandLab also offers a free version that's limited to basic features, such as making beats, creating a song, and recording vocals. However, users can upgrade to the full version of the tool for collaboration and version control tools. You can also watch your friends record new clips in real time.