Founded in 2008 by Ben Peterson and Ryan Sanders, BambooHR is an all-in-one human resources software solution that helps companies streamline their employee management processes. It also offers performance management tools that enable workers to set goals and monitor their progress. Its user-friendly interface makes it easy to complete everyday HR tasks. It also offers a centralized database of employee records and offers automated time off management. BambooHR provides support throughout the employee lifecycle, from onboarding to performance reviews.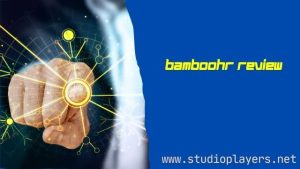 BambooHR allows HR personnel to quickly access employee information, including a searchable org chart, profiles, and more. Users can set up email notifications and custom permissions, and they can also assign tasks to individual employees. This makes it easy to manage open job listings, request compensation, and create performance reports. BambooHR has a native API client that allows users to integrate with NetSuite ERP, CATS, Simplepay, and HiringThing.
BambooHR offers two pricing plans: the Essentials plan and the Advantage plan. The Essentials plan is more affordable and includes basic HR features and employee records. It also includes document storage, time off management, and email support. Those who want access to additional HR tools can upgrade to the Advantage plan, which includes high-level reporting, employee satisfaction surveys, and benefits administration. The Advantage plan also includes a recruiter package, onboarding tools, and a third-party plugin marketplace.
BambooHR is also an all-in-one HR solution that streamlines the recruitment process. It includes an applicant tracking system, a customizable organizational chart, and a candidate pipeline. Its user-friendly interface makes it simple to create and maintain a successful recruiting strategy. It can also be integrated with Small Improvements, a program that helps companies improve their work environment.
BambooHR's performance reports compare the engagement of employees at all levels of the organization. It also includes employee well-being surveys, which can motivate workers to work harder. Its streamlined, easy-to-use user interface is perfect for business owners who have little experience handling HR issues. It also offers a comprehensive set of training materials, including webinars.
BambooHR also offers customer support, which is available via email, phone, and live chat. Customers can also customize their account by location, industry, and revenue. BambooHR's pricing is based on the number of employees at the company. It also provides discounts for companies with more than ten employees. Lastly, BambooHR offers a free trial.
BambooHR is a human resources software solution that can be used on any internet-connected device. It's easy to use, and the user interface is reminiscent of social networks, with a colorful panda-themed user interface. It offers a range of human resources software solutions, including an applicant tracking system, document storage, time off management, and more.
BambooHR also offers a mobile app that allows employees to access BambooHR's tools on their mobile devices. The app provides access to employee records and a centralized database, and it also tracks attendance and provides performance reports. It also includes a search function that allows employees to search for people by name, department, or location.