Designed as a lightweight remote assistance tool, AnyDesk can be used on any desktop or mobile device, and is a great tool for providing support to customers. It can be used for a wide variety of purposes, including technical customer service, remote support, remote workstation access, and remote IT support.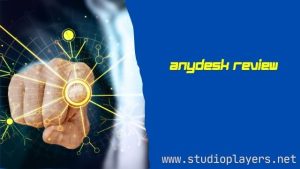 AnyDesk has a simple and intuitive user interface that streamlines workflow tasks. It also comes with several useful tools, including an interactive whiteboard, file transfer tools, and text chat. In addition to these tools, AnyDesk also offers a variety of other features, including permission management, whitelisting, and an address book. These features make it easy to monitor the status of your contacts and their devices.
AnyDesk supports a variety of operating systems, including Windows, Mac, Android, and iOS. It also works with Chrome OS and FreeBSD. There are several security features built into AnyDesk, including RSA 2048 asymmetric key exchange encryption and TLS 1.2 technology. These features ensure the security of your data. In addition, AnyDesk is built for high performance and low latency. In addition, AnyDesk includes a wake-on-LAN feature that allows you to instantly connect to your computer, even if you are offline.
AnyDesk also offers a wide range of security features, including access controls, end-to-end encryption, and two-factor authentication. These features help you to secure your remote desktop connections and control who can access your computer. AnyDesk also allows you to whitelist trusted users, ensuring that only authorized individuals can access your device. It also allows you to create custom alias IDs that are easy to remember. In addition, you can create multiple address books. You can also create group policies that allow or block specific remote computer actions. This makes it easy to track contact statuses and retrieve information about your remote computer.
AnyDesk also offers specialized tools for mobile devices. The AnyDesk mobile app allows you to perform desktop tasks on your mobile device. You can also access your account and license information. The AnyDesk mobile app has a user-friendly interface and is easy to install. It is compatible with most Android phones.
AnyDesk includes an interactive whiteboard, which allows you to collaborate with others. AnyDesk's whiteboard features include a point-and-click interface. The whiteboard also comes with several useful tools, including a built-in text chat box. You can even add tags to your contacts and search for them. It is also easy to create multiple address books and add them to your contacts list.
AnyDesk has a variety of security features built into it, including RSA 2048 asymmetric Key Exchange encryption, TLS 1.2 technology, and industry-leading security integrations. These security features help you to keep your data secure, even if someone steals your password. In addition, AnyDesk can also help you to prevent and recover from malicious software that may be installed on your PC.
AnyDesk also offers syncing of the clipboard feature in real time, which is great for saving bandwidth and copying and pasting files between your computer and other connected devices. In addition, AnyDesk allows you to change the opacity, color, and width of the screen frame. This feature is a visual indicator of an incoming connection and can be customized in your privacy settings.